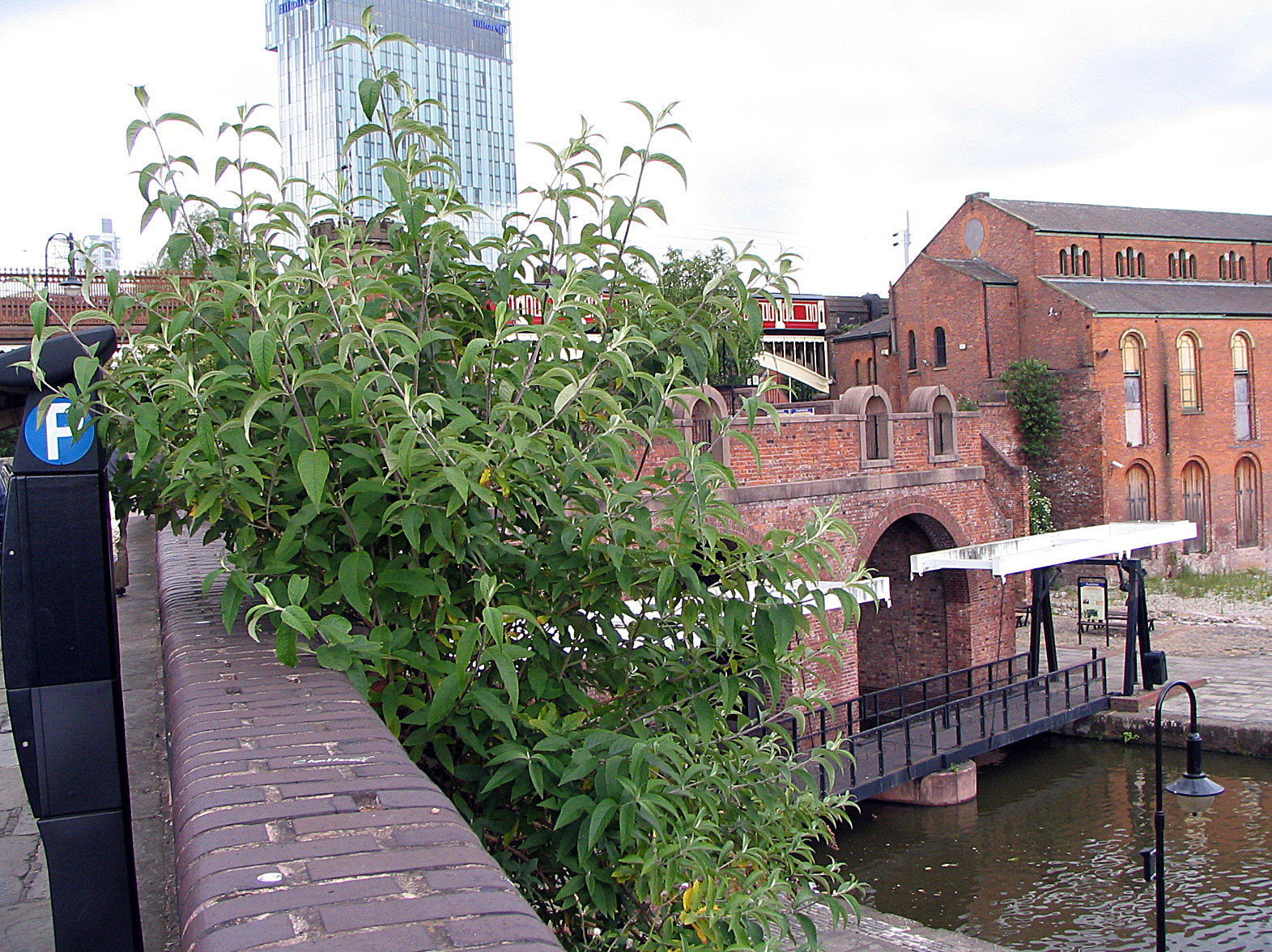 Buddleia and heritage buildings
21st Sep 2021
In the post-war landscape of UK cities, the bright purple flowers of the buddleia plant became a common site amongst the bombed-out buildings, quickly taking over the newly created spaces filled with little but rubble. With the buddleia aka the bombsite plant, came the butterflies, signaling renewal and recovery, hope in the face of despair. However, this hardy and adaptable species is now considered a non-native invasive species by DEFRA, monopolising our cities and conveying a sense of neglect and decay, a far cry from the late 1940s. Whilst it's true that this pretty plant is a favourite with gardeners, looking for a splash of colour and to attract butterflies, buddleia can also be very destructive, costing the UK around £1 million each year in its management and the damage caused by it.
Native to China, Buddleia Davidii (the most common species we see on buildings) was first introduced at Kew Gardens in 1896 and quickly became naturalised. The first record of a wild plant was in 1922. It is a fast-growing shrub and its small winged seeds can be easily carried over great distances by water, wind and even on the currents from cars and trains. The seeds are then deposited into crumbling masonry, terracotta voids and eroded mortar where the root system takes hold, weakening masonry.
Historic buildings generally are vulnerable to biological growth, largely due to lack of maintenance, inappropriate repairs and environmental conditions which create the perfect environment for plants such as buddleia to thrive. Plant growth can seriously affect the structural integrity of the building and can cause significant and costly damage. In worst cases, the structures can become unstable and are at risk of collapse.
Although we can't completely stop the spread of buddleia, we can take steps to mitigate its impact and ensure a positive future for our heritage structures. We need to take care of our buildings, making sure that any issues are dealt with quickly and repairs are carried out using appropriate materials by specially trained operatives. The best defense against biological growth is routine inspection and maintenance so it can be dealt with at the earliest opportunity. If growth is left, the root systems will further damage the structure and more plants will spring up in the vicinity. It's important to note that plants aren't always causing damage so as assessment of actual and potential damage should be carried out before a decision is made whether to remove the plant or not.
As you'll have probably noticed, there is an abundance of buddleia in our cities, Manchester and Birmingham are two notable examples of this. Whether you view buddleia as a metaphor for the adaptability and hardiness of the UK population or as a symbol for dereliction and neglect, it is important that we take steps to reduce its impact on our heritage assets, particularly those which are already in a vulnerable state.
To find out more about how we can help with our survey and restoration services, click here.
---
Back to Blog