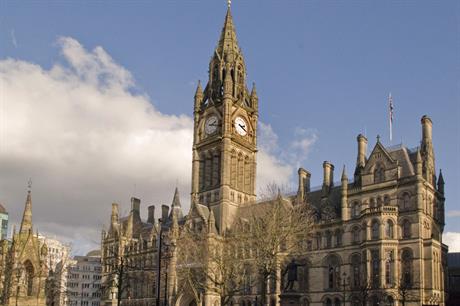 Manchester's importance to the Northern Powerhouse
7th Jan 2019
Manchester…a city of world class architecture, international attractions, arts venues, culture and heritage.
But why is it so important to the Northern Powerhouse?
When George Osborne unveiled his Northern Powerhouse strategy 3 years ago, the city was highlighted as one of the five cities that would lead Northern investment and development to rival the activity of the South.
Now hailed as the capital of the north, Manchester's economic growth has gone beyond rival cities, such as London, with productivity rising by 6.8% between 2014 and 2016.
This city centre's economic growth has only encouraged other industries to thrive in the area such as creative, digital and technology, business services, manufacturing and engineering and construction. The construction industry contributed 9.2% more to the Manchester economy in 2016 than 2014 and over 2,000 foreign owned companies have chosen to locate in the city.
This has resulted in Manchester becoming one of the fasted growing cities in Europe (Deloitte Real Estate, 2017).
This investment and growth of the city has lead to high levels of office space take up and demand for leisure and residential development.
As a result of this rising demand, many historic buildings of the city are now being restored and refurbished. Quadriga are highly experienced in historic building restoration, offering a service that is dedicated to innovation and conservation.
We're involved in many projects across the city from façade surveys to building restoration works. Recent works on regeneration schemes include the ongoing works at Hanover House as part of the NOMA Scheme. We have been undertaking heritage restoration works at the building to include Edwardian tile repair, heritage plaster repairs and timber restoration. Once completed, the historic grade II listed building will become grade A offices.
Works have recently completed at Bonded Warehouse, the former Granada TV Studios which is part of the St John's Scheme to redevelop the former site into office, residential, retail and leisure space. Works at Bonded Warehouse included timber repairs, roof repairs, brickwork and masonry cleaning and waterproofing.
Whilst this growth is important to the city, it's also key to keep its rich architecture alive. Incorporating heritage buildings into regeneration can ensure our cities history is preserved for now and the future.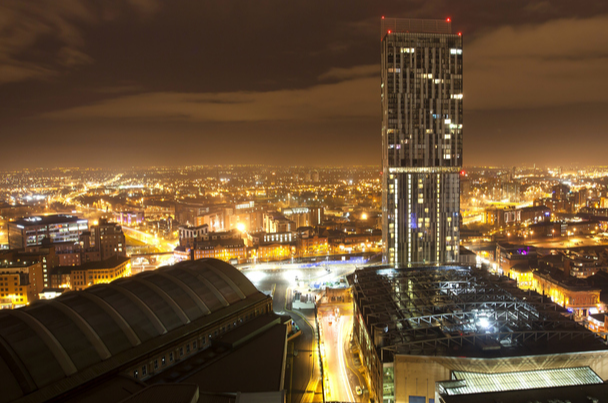 There's no doubt that Manchester is at the forefront of the Northern Powerhouse and as a Manchester office occupier ourselves, here at Quadriga we can't wait to see what the next few years have in store for the cities continued development.
For more details on all services that Quadriga provide, please contact Lindsay Law on;
0161 883 2153
lindsay@quadrigaltd.com
---
Back to Blog