Survey at Barton Arcade
25th Jun 2021
During a recent survey of the Grade II* Listed Barton Arcade in Manchester, we discovered the names of the original glaziers etched into the glass of one of the domes, dating back to June 1873, just two years after the arcade was built.  It's a fascinating find and demonstrates the longevity of the materials used at the time of construction.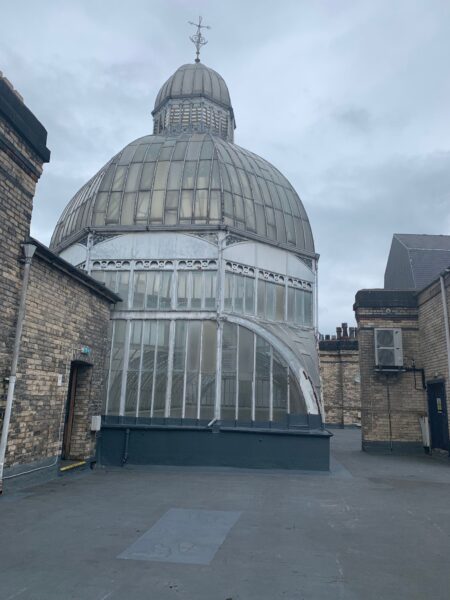 Barton Arcade was designed by Corbett, Raby and Sawyer and named after developer John Hope Barton who was a local property owner.  Behind its unassuming frontages (on Deansgate and St Anne's Square), you will find a beautiful example of a Victorian iron and glass arcade with four stories, ornate curved balconies and abundant natural light from the large glass domes above.   It is surrounded by the Barton Buildings and was one of the first structures built on the newly widened Deansgate.  Its design was inspired by the Galleria Vittorio Emmanuele II in Milan, which although not completed at the time of Barton Arcade's construction, had already been featured in The Builder.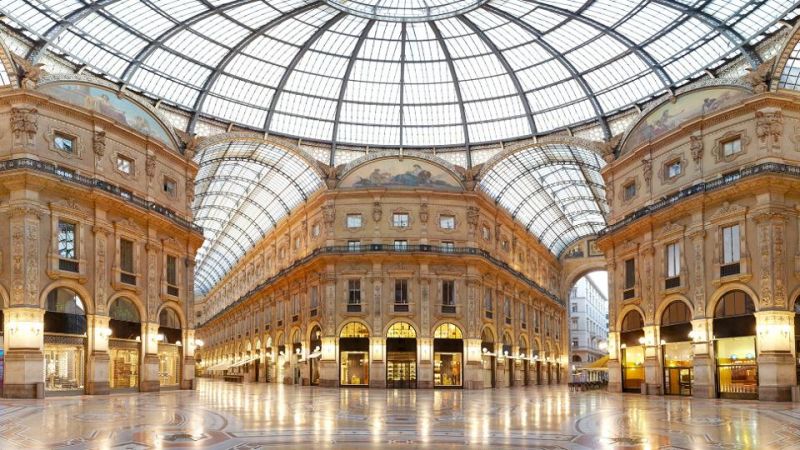 Arcades became popular around this time as Manchester tried to shift away from its industrial image of factories and warehouses to a more cosmopolitan one.  Barton Arcade was popular with the middle-class crowd, particularly women as it offered a safe and covered environment in which to shop and socialise.  There is, in fact a record of a pick pocket being caught operating in the arcade who had dressed in smart clothing to blend in with the clientele and avoid being spotted.
Although other arcades were built in Manchester (Exchange Arcade, Victoria Arcade and Deansgate Arcade), they were all lost and Barton Arcade is the only surviving example.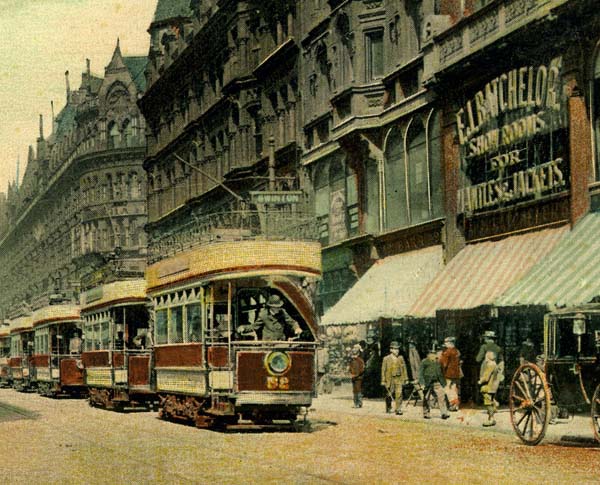 Unfortunately, the arcade sustained some damage in the Manchester Blitz of December 1940 and one of the glass domes was shattered.  The building was extensively restored in the 1980s, so the floor and shop fronts are not original.  However, the balconies and domes which feature ironwork from MacFarlane's Saracen Foundry in Glasgow are original and as striking as they were when new.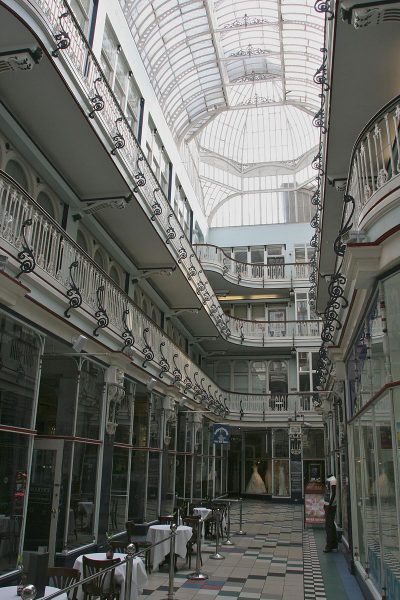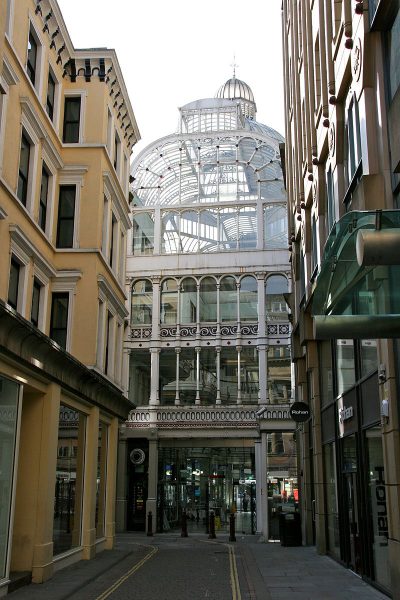 Barton Arcade is now home to offices on the upper floors and various retailers and cafes on ground floor and is well worth a visit.  Despite being situated in the centre of the city, it remains somewhat of a hidden gem.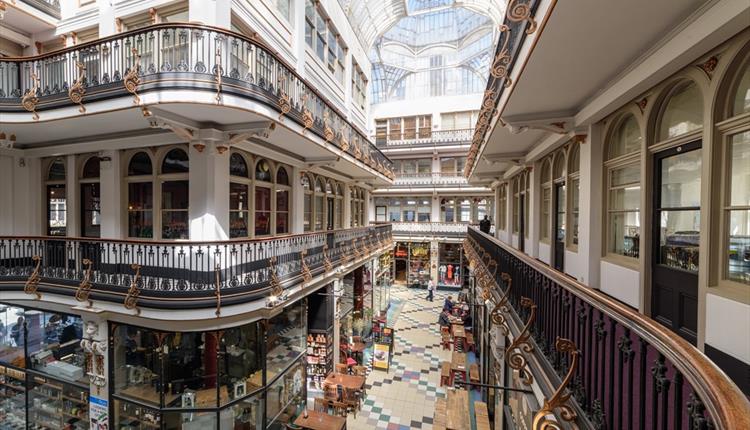 ---
Back to Blog