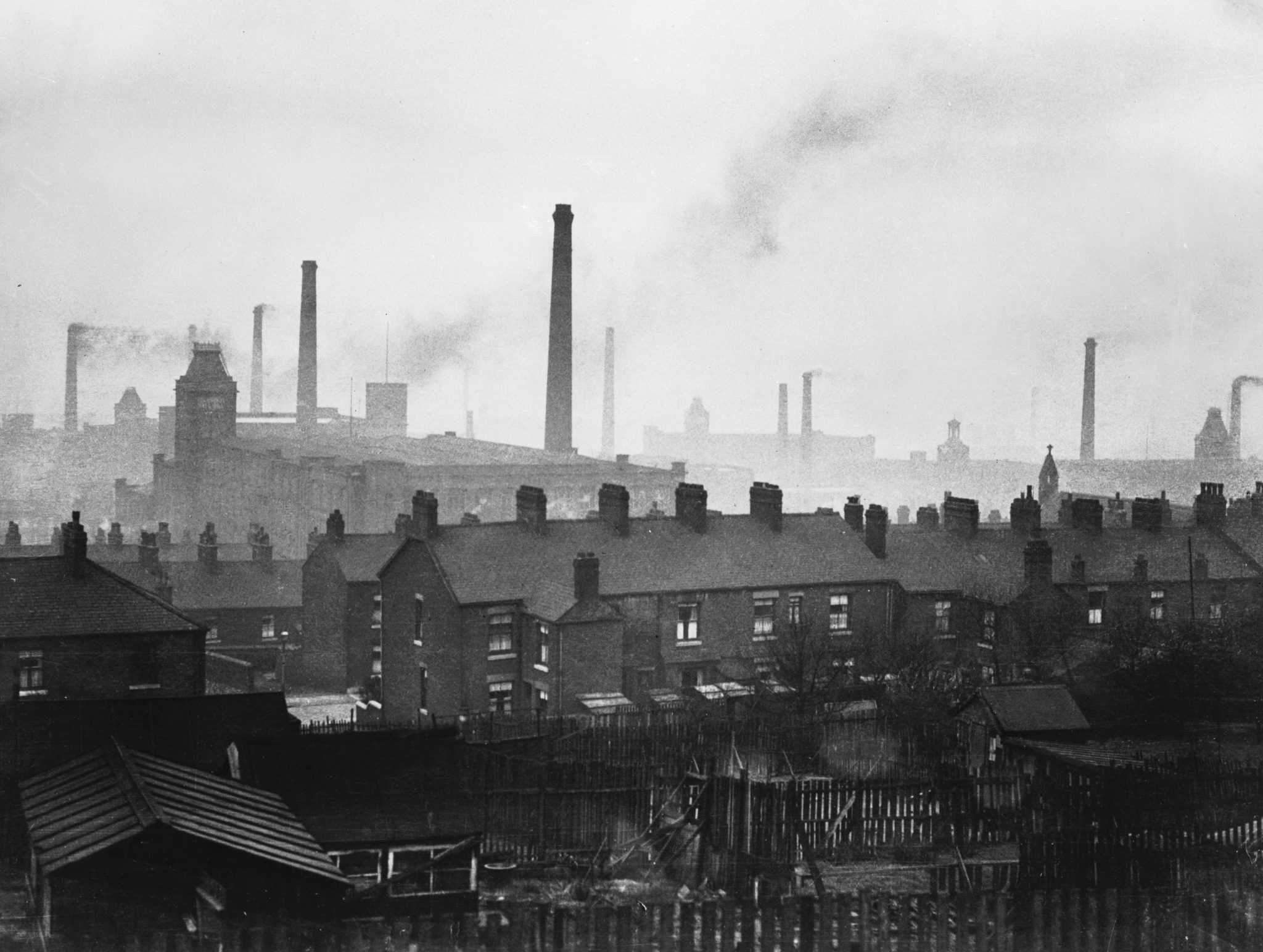 The dark days of Manchester's buildings
7th Jan 2019
Manchester's buildings used to be black from the coal and soot which fuelled the industrial revolution. Due to its location, Manchester retained much of the smoke it created, with an estimated 30 tons of soot falling back on the city each year.
The blackened buildings were legendary around the world and cemented Manchester's fame as the birthplace of the industrial revolution. The smoke rising from factory chimneys and workers' houses was seen as a symbol of wealth and success by most and protests about the health and environmental implications were largely ignored.
New buildings would go black in as little as three years but the smoke and soot didn't just affect man-made structures. Black snow fell in winter and trees were coated in a layer of soot leading to the extraordinary evolution of the pepper moth. The industrial revolution caused the appearance of the moths to change from light to dark to help them camouflage against the now blackened tree trunks.
Attitudes towards this level of pollution altered over time and in 1956 the Clean Air Act was introduced which restricted the burning of coal.
Buildings were scrubbed clean which worsened the damage already caused to the stone by acid rain. The Quadriga team deal with many buildings which have been damaged by improper cleaning methods and are now in need of repair.
Although most buildings were cleaned over the years, a few blackened structures still remain including warehouses in the Northern Quarter, church spires and tombstones. A good example of a building still darkened by soot is 22 Lever Street in the Northern Quarter.
---
Back to Blog