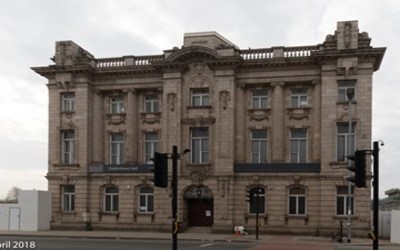 Work begins on Oddfellows Hall
18th Mar 2019
Work is beginning at Grade II Listed Oddfellows Hall in Manchester.  The building forms part of the new Manchester Engineering Campus Development at the University of Manchester which will be one of the largest, single construction projects undertaken by a higher education institution in the UK.
The hall was built for the Oddfellows Friendly Society around 1915.  The Oddfellows is a non-political international fraternity first documented in London in 1730.   The society promotes friendliness, benevolence, charity and philanthropy.
In the UK in the 18th century, larger trades were organised into guilds, but smaller trades did not have equivalent financial or social security.  One theory is that people with miscellaneous 'odd trades' banded together to form the 'odd fellows' hence the unusual name.
Quadriga have been employed to carry out a range of restoration work including, repair of timber windows and cleaning and repair of the external terracotta façade.
---
Back to Blog