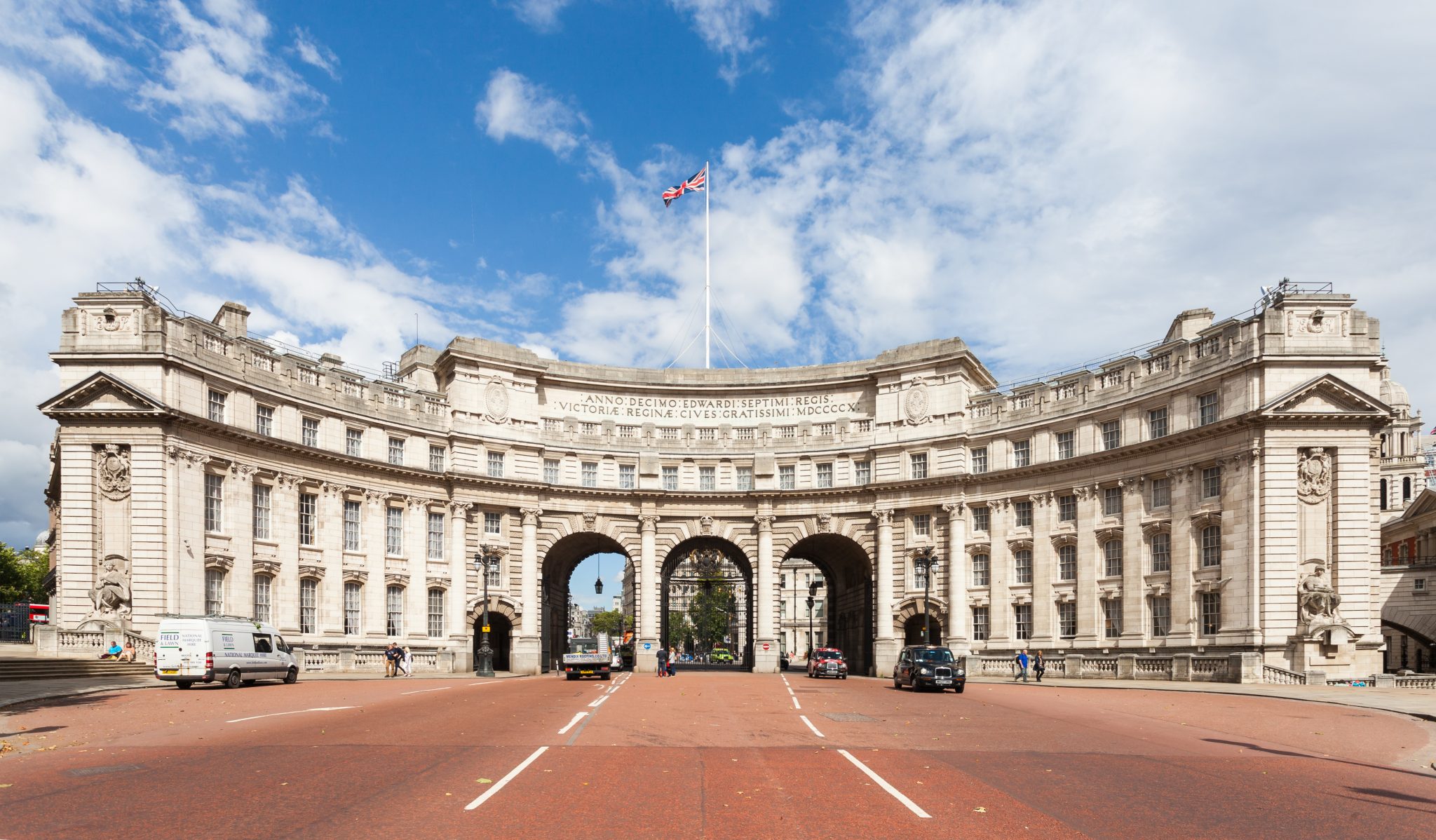 Work complete on Admiralty Arch
9th Jul 2019
Admiralty Arch is an iconic Grade I listed building in London leading from the Southwest corner of Trafalgar Square into the Mall with the outer arches providing road and pedestrian access. The central arch is only used on ceremonial occasions with processions such as royal weddings, funerals, coronations and the London 2012 Olympic and Paralympic Games all passing through.
It was commissioned by King Edward VII in 1910 in memory of his mother, Queen Victoria and was designed by Sir Aston Webb, who also designed the facades of Buckingham Palace and the Victoria and Albert Museum. A latin inscription along the top of the arch reads "ANNO DECIMO EDWARDI SEPTIMI REGIS VICTORIÆ REGINÆ CIVES GRATISSIMI MDCCCCX" which translated reads "In the tenth year of King Edward VII, to Queen Victoria, from most grateful citizens, 1910".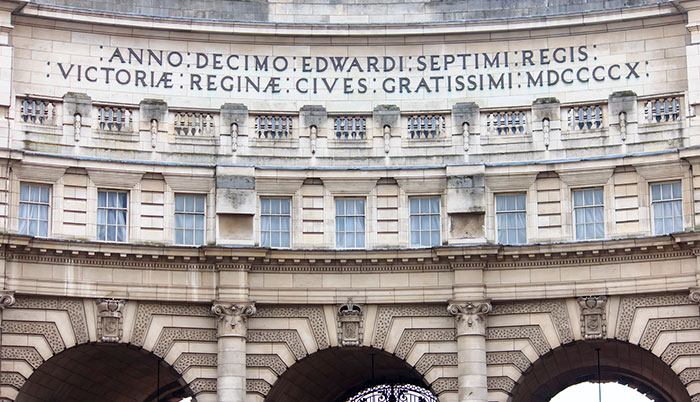 The building takes its name from the nearby Royal Naval Headquarters and originally housed offices and residencies for the leaders of the Royal Navy with several British government offices based there later. Admiralty Arch is now in the process of being transformed into a luxury hotel and private members' club.
Quadriga were employed after the corner of the building at Spring Gardens was hit by a vehicle causing damage to the stone. Scaffolding was erected on the corner before the stone balustrade was dismantled and balusters were rebuilt using Lithomex stone repair mortar and replaced where necessary. Due to individual stones weighing between 80 and 250kg, a scaffold running beam and chain tackle was used to lift them.
The building remained fully occupied during the works and disruption to the public was kept to a minimum.
The corner of the building now looks as it did before the vehicle impact and it's been a brilliant opportunity to work on one of the country's most famous landmarks.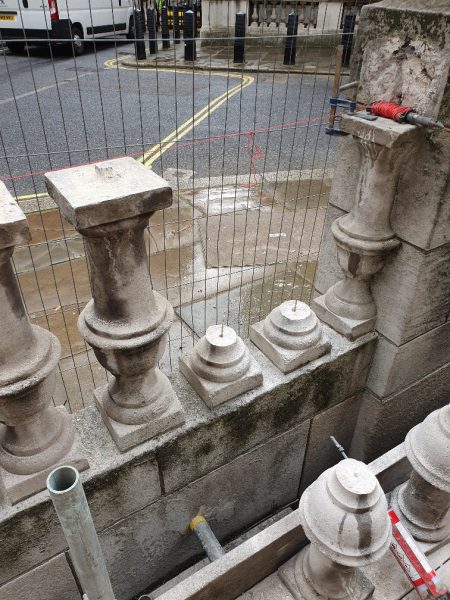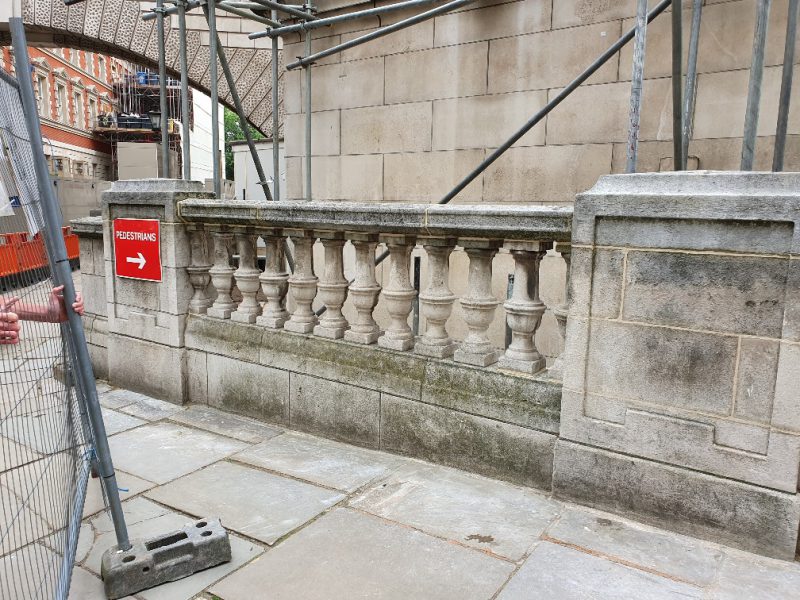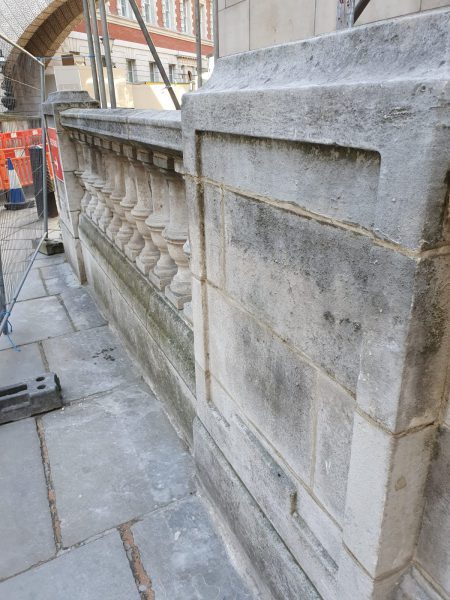 ---
Back to Blog