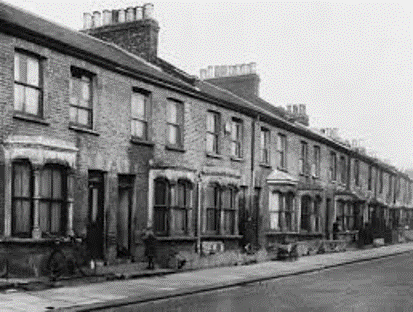 Features of Victorian Houses
20th Jul 2020
In the UK, a Victorian house means any house built during the reign of Queen Victoria (1837-1901).   During the industrial revolution, successive housing booms resulted in the building of around 6 million Victorian houses in a period of less than 75 years.  The majority of these houses still stand today and are a defining feature of most British towns and cities.  Rapid expansion of the rail system meant that materials that had previously been made on site in small quantities, such as bricks and roof slates could now be mass produced and transported nationwide.  Due to the fact that the Victorians built much of the infrastructure still in use today, Victorian houses are often situated conveniently for transport links and amenities.
Defining features of Victorian Houses
Terraces
As more people relocated from the countryside to the city or suburbs to meet the increased demand for workers, terrace houses were built.  They maximised space and efficiency; one house design would be repeated using identical features.   Despite the small footprint, Victorian houses are generally well proportioned, offering a comfortable living space with high ceilings.  Of course, not all Victorian houses are terraces, the emerging middle and upper classes at the time were more likely to have lived in large semi-detached houses and grand Victorian mansions.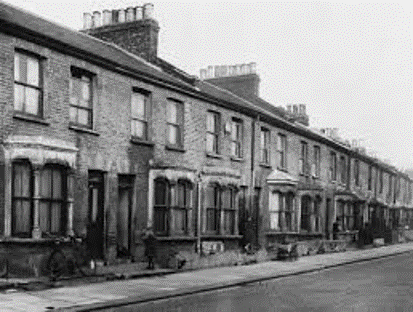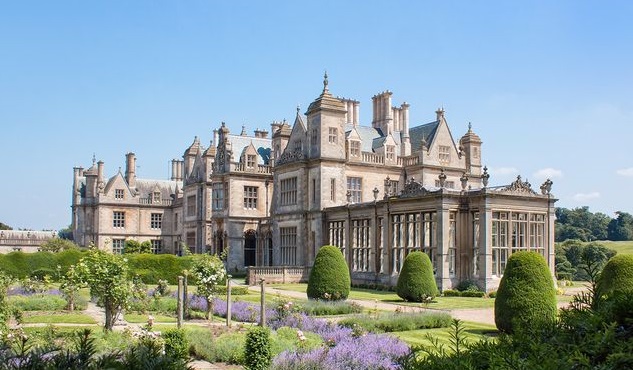 Fireplaces
Most, if not all rooms in a Victorian house would have had a fireplace, as they provided the only form of heating.  Surrounds could be wood, stone or marble and many fireplaces were adorned with patterned tiles.  Sadly, as Victorian properties fell out of favour in the 1960s and 1970s, many fireplaces were ripped out, but thanks to a contemporary appreciation for Victorian features, a lot are being reinstated or sympathetically restored.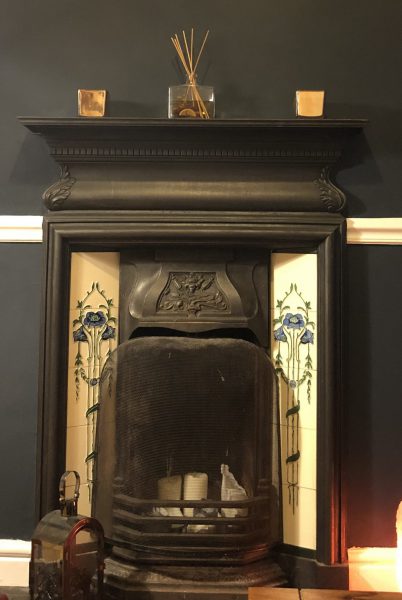 Sash and Bay Windows
With the arrival of plate glass in 1832, windows in Victorian houses were larger than their Georgian predecessors; 6 or 4 paned vertical sliding sash windows as opposed to the smaller 6 by 6 Georgian windows.  Homes would often have bay windows at the front of the house, creating architectural interest and providing large amounts of natural light.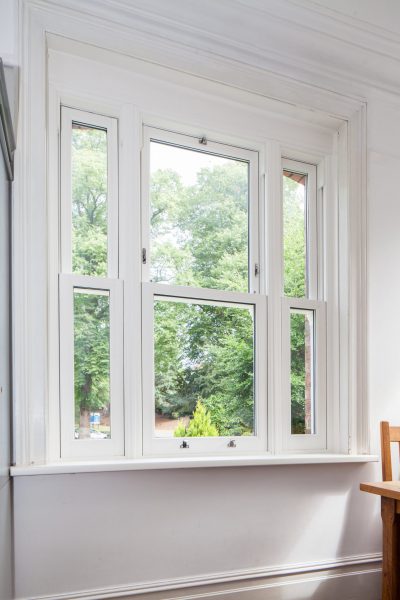 Moulding
The intricacy and quality of moulding was related to the status of the household and was an important feature of Victorian homes.  Moulding details you will spot in Victorian houses include ceiling roses which were designed to catch the smoke from gas lights, cornices, dado rails and sometimes panelling.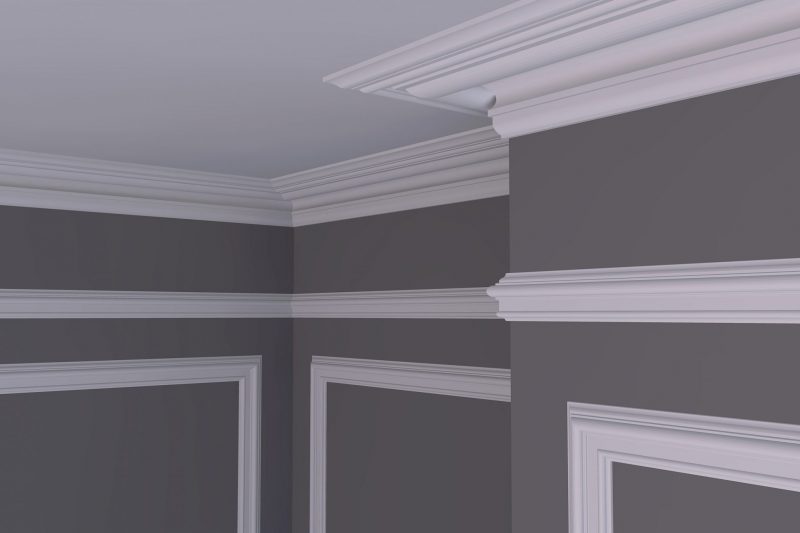 Porches
It's common to see porches on the front of Victorian houses, marking the main entrance.  They range from enclosed brick or stone porches to open timber porches which could be glazed or part-glazed.  Smaller properties would have a sheltered area over the front door, whereas grander houses would have more elaborate porches with carvings and steps.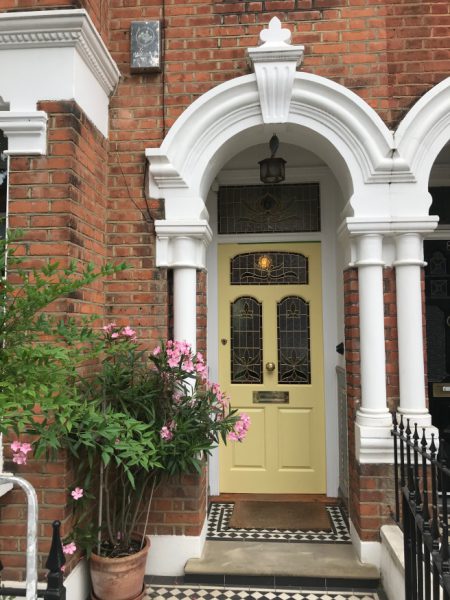 Floor tiles
Porches and hallways often contain floor tiles, most commonly in terracotta, black and geometric, repeating patterns.  Tiles were practical and easy to keep clean at a time when the link between health and hygiene was starting to be more fully understood.
Small kitchens
Kitchens in Victorian houses, particularly in terrace houses are usually small and situated at the back of the house, projecting from the main building.  The Victorians would have presented the reception rooms to the public, keeping the kitchen out of view.  This is one of the big differences between Victorian and modern houses.  We now treat the kitchen as the heart of the home, a place to socialise and enjoy cooking and dining.  In Victorian times kitchens were considered to be the domain of the servants for the wealthy and not a source of enjoyment or pride.  Many Victorian homes have been extended, offering more practical spaces for modern requirements.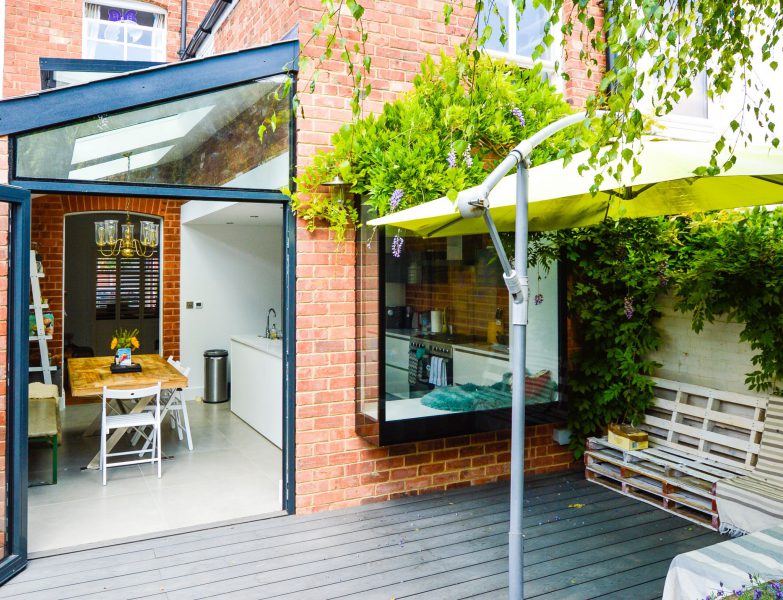 Victorian houses are a defining feature of our landscape and their popularity means that they can command between 10 and 15% more money than their modern counterparts when up for sale, particularly if they possess original features.
Many Victorian homes have been sympathetically brought into the 21st century, offering a balance between modern living and historical character.
Quadriga offer a CPD presentation on identifying common defects in Victorian homes and how to address these issues.  We will update on when we are able to present our CPDs in house again but if you would like to learn more or request any information please get in touch.
---
Back to Blog